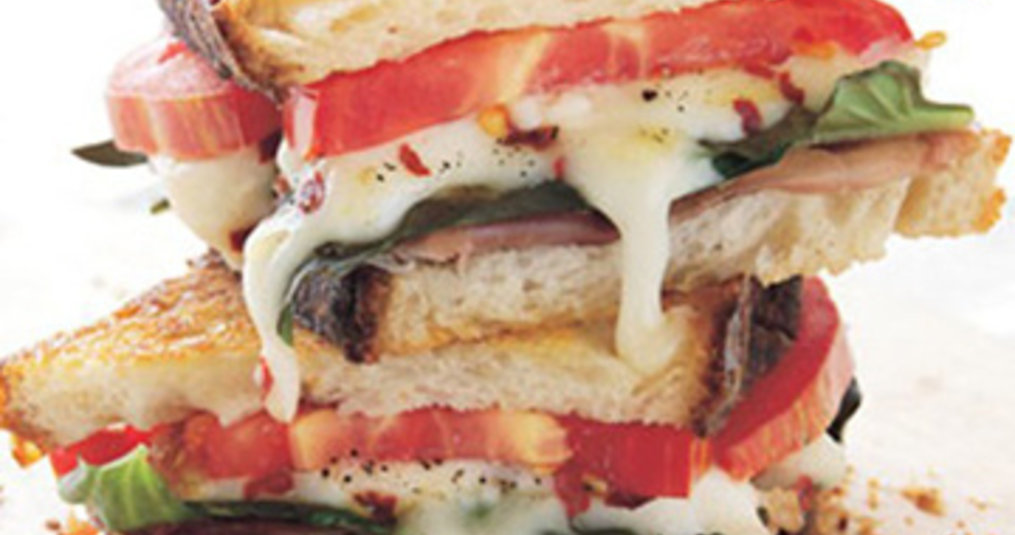 A beautiful grilled cheese sandwich to die for!
Ultimate Grilled Cheese Sandwich
Courtesy of Maudine Thomas
Ingredients:
8 slices Sourdough Bread
16 strips Bacon, cooked
2-3 Tomatoes, sliced
1 C Basil Pesto
1 C Parmesan cheese, grated
Muenster cheese, sliced
Cheddar Cheese, Medium or Sharp, sliced
Butter
Directions:
Spread 1 heaping tablespoon of Pesto on one side of each piece of bread.
On four of the bread slices, cover bread with cheddar cheese, four slices of bacon, tomato slices, and Muenster cheese. Cover with other slice of bread, Pesto side in the sandwich.
Spread outside of bread with butter and place in a medium-low hot fry pan. Toast both sides of sandwich until golden brown, (covering with a lid helps retain the heat to make the cheese melt better.)
Remove sandwich and sprinkle grated Parmesan cheese in the pan in the shape of the bread slice. Place sandwich back in pan on top of the cheese. Cook until cheese is also golden brown and crispy. Repeat Parmesan cheese with the other side of the sandwich.
Serve immediately.