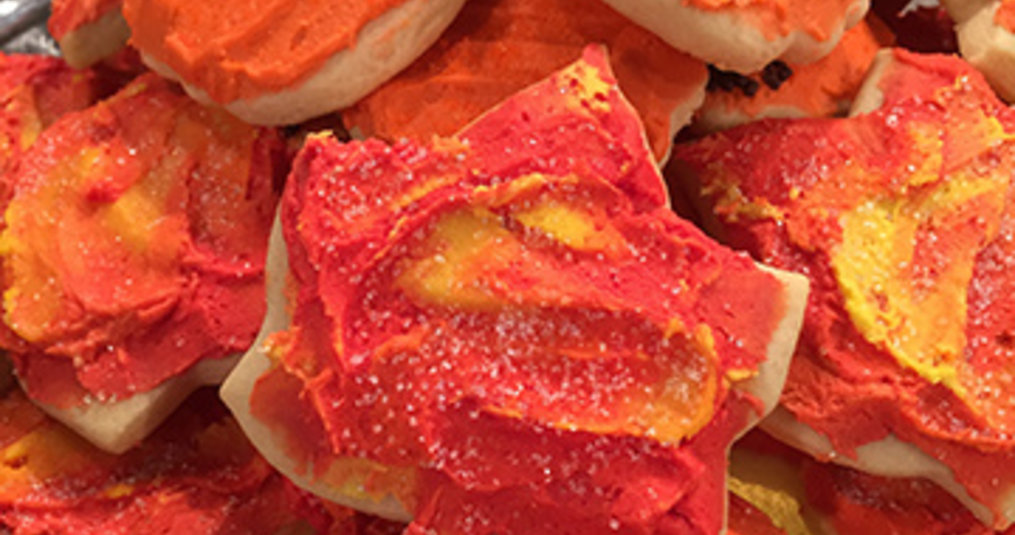 You'll think you've died and gone to heaven with this enchanting cookie recipe!
Soft Sugar Cookies with Vanilla Buttercream Frosting
Courtesy of Maudine Thomas
Ingredients:
1½ C Butter (3 sticks) softened to cool room temperature
1½ C Granulated Sugar
1/2 C Powdered Sugar
4 Eggs
1 tsp. Vanilla
1/2 tsp. Almond Extract
1 T Lemon Zest (very fine, about 1 lemon)
5 C All-purpose Flour, plus more for dusting
2 tsp. Baking Powder
1 tsp. Salt
For Frosting:
1 C Butter, softened
1 tsp. Pure Vanilla extract
1/4 tsp. Salt
1 pound (about 6 cups) powdered sugar 
1/4 to 1/2 C of Heavy Cream
Directions:
Preheat oven to 400F. 

In large bowl, cream together butter and sugars for 3-4 minutes, until mixture is light and fluffy. Add eggs one at a time, mixing well after each addition. Add vanilla, almond extract, and lemon zest. Mix well. Add baking powder, salt and two cups of flour. Mix until combined. Add remaining flour and mix just until the flour is incorporated and the dough is smooth and soft. 

Cover and refrigerate dough for at least 30 minutes. Dust a flat surface with flour and roll the dough to desired thickness. 

Cut dough into shapes and place on a lined or lightly greased baking sheet. Bake for 7-8 minutes. Cookies will not appear browned when they are done so do not over bake. 

Cool cookies completely on a wire cooling rack before frosting. 
Frosting:
Whip the butter well with an electric mixer until very light yellow. Add powdered sugar, salt and vanilla. Mix well (mixture will be clumpy). Slowly add the heavy cream until frosting is thick and fluffy. Frosting is ready to color and use right away. 

Refrigerate any unused portion, but bring to room temperature and re-whip for 2 minutes before using.