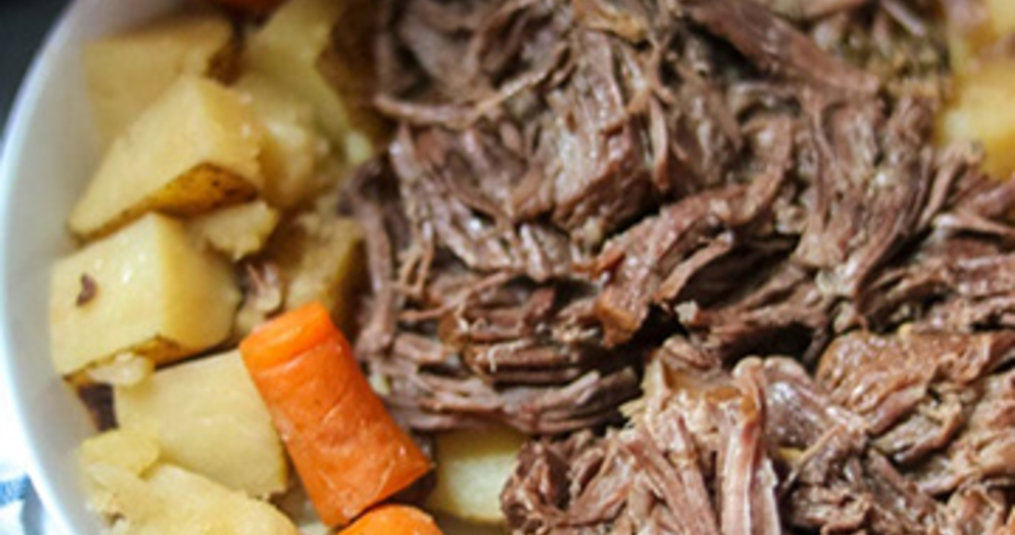 Get warm and cozy with this classic winter meal!
Pressure Cooker Pot Roast
Courtesy of Maudine Thomas
Ingredients:
2 T Olive Oil
1 3 Lb Chuck Beef Roast
1 Package Brown Gravy mix
1 Package Ranch Dressing mix
1 Package Italian Dressing mix
1 Can Beef Broth
1 tsp. Smoked Paprika
2 T Worcestershire sauce
2-3 Cloves garlic, minced
1 Beef Bouillon cube
Salt and Pepper to taste
12 Red Potatoes, large, quartered
1 Large Sweet Onion, roughly chopped
1 Package Baby Carrots (approx. 2 cups)
2 Bay Leaves
1/4 Cup Flour
1/2 Cup water
Directions:
Heat pressure cooker to medium-high, then add oil. Sprinkle roast with salt and pepper. Place in cooker and brown all over. About 5 minutes per side. Remove from cooker. 

Add potatoes, carrots, onions, Worcestershire sauce, garlic, beef bouillon cube, bay leaves, and beef broth to cooker. Sprinkle paprika, Ranch, Italian, and Brown Gravy mixes on top of the vegetables. DO NOT STIR! The pressure cooker will combine all ingredients perfectly.

Place roast on top of vegetables and spice mixes.  Cook on high pressure for 30 minutes. Allow it to naturally pressure release (by turning off the heat,) for 10-15 minutes and then release remaining pressure.

Remove meat and cover with foil to retain moisture. Put the cooker back on medium heat to bring the simmering liquid to a boil. Whisk flour and water together then add to boiling pot while stirring.  Liquid will thicken to a gravy consistency. 

Serve immediately.