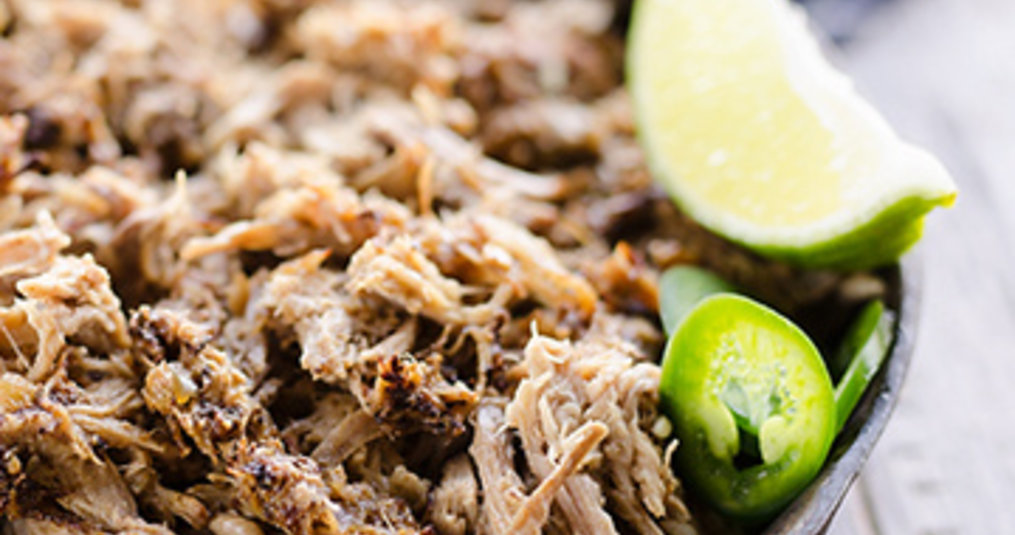 Get your fiesta on with this flavorful traditional Mexican dish!
Pressure Cooker Pork Carnitas
Courtesy of Maudine Thomas
Ingredients:
2 T Olive Oil
2 tsp. Salt
1½ tsp. Ground Cumin

1½ T Chili Powder

1/2 tsp. Black Pepper (Smoked Pepper enhances flavor.)

3 Lbs boneless Pork Shoulder, Butt, or Leg cut into 2 inch chunks. (Buy 3½ - 4 lbs and trim as much fat off as possible)

1 Medium White Onion

3-4 Cloves Garlic, Minced

2 tsp. dried Mexican Oregano

Directions:
Add oil, salt, cumin, chili powder, and pepper to a large ziplock bag.  Mix well to combine then add the pork. Massage the bag to evenly coat the meat. Refrigerate and allow to marinate at least two hours and up to 12 hours.  

Heat pressure cooker then brown the pork in two separate batches over medium-high heat. Return first batch of pork to the pressure cooker.  

Stir in onion, garlic, oregano, brown sugar and cinnamon stick. Add orange and lime juices.  Put lid on pressure cooker and lock in place. Cook pork on high pressure for 25 minutes. Naturally release pressure by turning off the heat and let pressure cooker cool for 10-15 minutes.  Open valve to release remaining pressure. 

Open the lid and remove pork from liquid.  Press the chunks of meat with a fork to shred the meat. Add back as much liquid as desired to keep meat moist. 

Serve on warm tortillas with avocado slices, fresh Pico de Gallo, grated Queso Fresco (Mexican cheese), and fresh cilantro.


Optional:
Remove pork and transfer to a baking sheet. Mash meat with a fork and broil for about 5 minutes to crisp up the edges. Stir and broil for about 3 more minutes. Be sure to add some liquid from the pressure cooker back to the meat to re-moisten it.