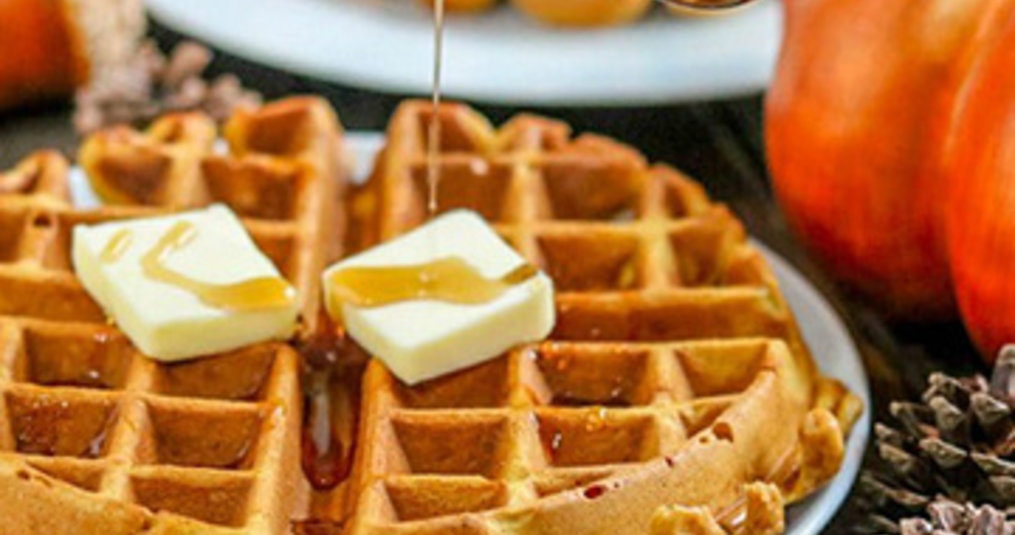 Make the family happy with this quick, easy, and delicious recipe!
Easy Pumpkin Spice Waffles
Courtesy of Maudine Thomas
Ingredients:
For Waffles:
1 C Bisquick or other baking mix
1 tsp. Pumpkin Pie Spice (Recipe Below)
Pumpkin Puree, 15 oz can
1 Egg
1 C Milk
For Pumpkin Pie Spice Mix:
1/3 C Cinnamon
1 T Ground Nutmeg
1 T Ground Ginger
1½ tsp. Ground Cloves
1½ tsp. Ground Allspice
(Combine all ingredients together and store in an airtight container)
Directions:
Preheat Waffle iron on Medium-high. Whisk together all ingredients in a large bowl. Spray top and bottom of waffle iron with non-stick spray. Depending on the size and depth of your waffle iron, pour 1/2 cup to 3/4 cup batter into waffle iron. Close top and cook until golden brown.