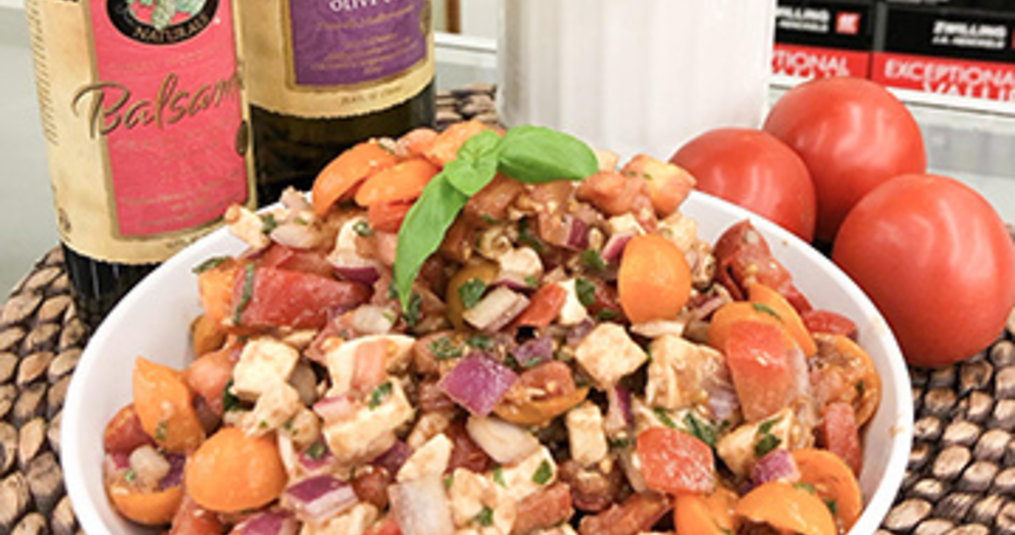 For those of you who are already wanting spring to be here, this wonderful caprese salad will transport you the warmth of May afternoon!
Chopped Caprese Salad
2 C Diced Tomatoes
1 C Diced Red Onion
1 1/2 C Cubed Fresh Mozzarella
1/2 C Chopped Fresh Basil
1/4 C Olive Oil
1/4 C Balsamic Vinegar
1/2 tsp. Sea Salt - Fresh Ground
1/2 tsp. Pepper - Fresh Ground
Combine all ingredients in a bowl. Stir well and refrigerate.  Allow salad to marinate at least six hours before serving.